Hi everyone, and welcome to the first Stillbirth CRE Newsletter for 2022.
It's looking like it could be another challenging year for many of us, as Coronavirus continues to affect families, workplaces, and individuals. Please stay safe out there and take precautions.
The Centre of Research Excellence in Stillbirth is firmly recommending pregnant women, those considering becoming pregnant or who are breastfeeding get vaccinated as soon as possible - if you haven't already. Evidence shows that the virus poses a higher risk to pregnant women and their babies who are unvaccinated. For the latest advice, please visit the Australian Government Department of Health.
Living with Loss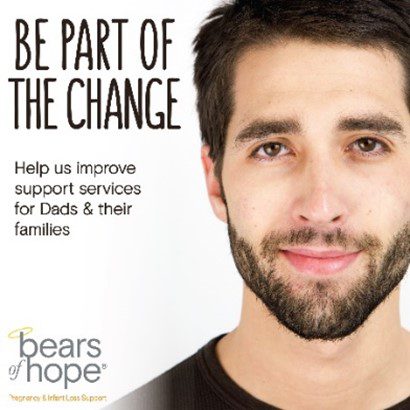 The Living with Loss (LWL) research study continues to recruit parents to test these resources. We are particularly interested in engaging with fathers who have experienced stillbirth or neonatal death in the past two years.
The LWL study aims to evaluate the effectiveness and acceptability of a new online program support option for parents. The LWL online program has been designed by a team of parents and healthcare professional and covers a broad range of topics and evidence-based strategies to help navigate grief in the short and longer-term.
A summary of the research to date.
Participants and demographics:
38 weeks of recruitment
79 applications, with 68 participants included
34 active participants in the primary group (access to program straight away)
34 participants in the control group (usual care while waiting to receive access to program)
9 parents did not meet study inclusion criteria at registration (criteria includes)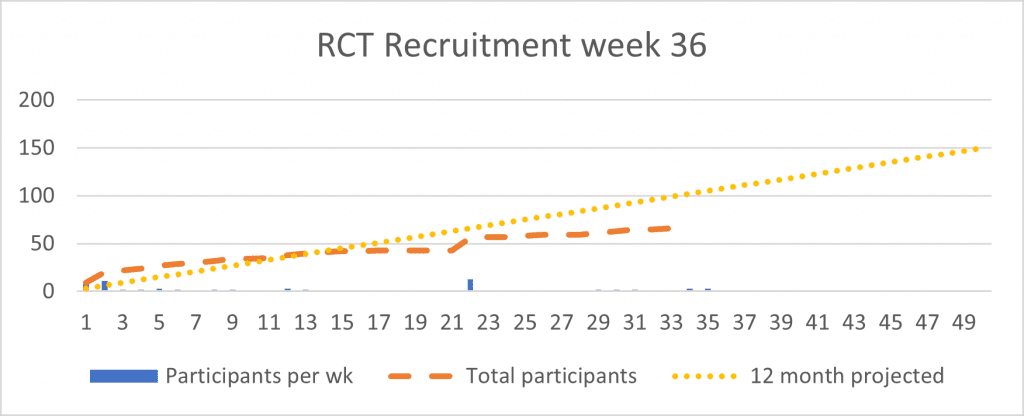 Please help us by sharing information about our study with your clients and colleagues. You can also re-share our social media posts and newsletters
The QR code below will take you directly to the Living with Loss registration page which provides more information on the details of the study. Please contact the research team if you have any questions – Phone 61 7 3163 8005, livingwithloss@mater.uq.edu.au.
What's happening at the Stillbirth CRE
Face-to-Face Indigenous meeting
A national face-to-face planning meeting of Indigenous researchers was held at the Stillbirth CRE in Brisbane to design and develop educational resources to implement across Torres Strait Islander and Aboriginal Communities.
Led by Principal Research Fellow in Indigenous Health at Mater Research Institute Associate Professor Kym Rae, the group shared ideas to develop strategies that better support Communities around stillbirth prevention.
CASaND
The Stillbirth CRE was recently funded by the Department of Health to update the Care Around Stillbirth and Neonatal Death (CASaND) Guidelines.
The Centre has established a Guideline Development Group that includes clinicians and experts from around Australia to update the existing guidelines to address a number of actions in the Stillbirth National Action and Implementation Plan - particularly bereavement care, subsequent pregnancies, clinical care pathways and decision support for stillbirth investigations.
Clinical Care Standard update

Professor Vicki Flenady recently contributed to the development of clinical care standards for stillbirth prevention and bereavement care.
Public consultation on the standards closed on Monday 14 March 2022 and is currently in the post-consultation analysis phase. More information about the development of the standards is here.
IMPROVE - IMproving Perinatal Mortality Review and Outcomes Via Education.
The Stillbirth CRE, in partnership with PSANZ, recently completed two virtual Train the Trainer workshops, welcoming almost 70 new clinicians onto the Queensland educator team. An additional five face-to-face workshops have been planned across Queensland in 2022, with the first already held in Rockhampton in March. Face-to-face workshops will also be held in Townsville, the Sunshine Coast, the Royal Brisbane Women's Hospital and Logan.
A virtual Train the Trainer is also being planned in April for clinicians and health care professionals interested in becoming an IMPROVE educator in Tasmania and the ACT, with 3 face-to-face workshops to follow.
For more information, please email improve@mater.uq.edu.au.
Fetal Growth Restriction Workshop and Train the Trainer Program
Hosted by the Stillbirth CRE, this education workshop was held on March 23.
The day was well attended by midwifery and obstetrics clinicians from across Australia. Feedback gathered from both the workshop and the train the trainer session was that the program was highly relevant, engaging and helpful. For more information email - stillbirthcre@mater.uq.edu.au.
Visit from Senator Kristina Keneally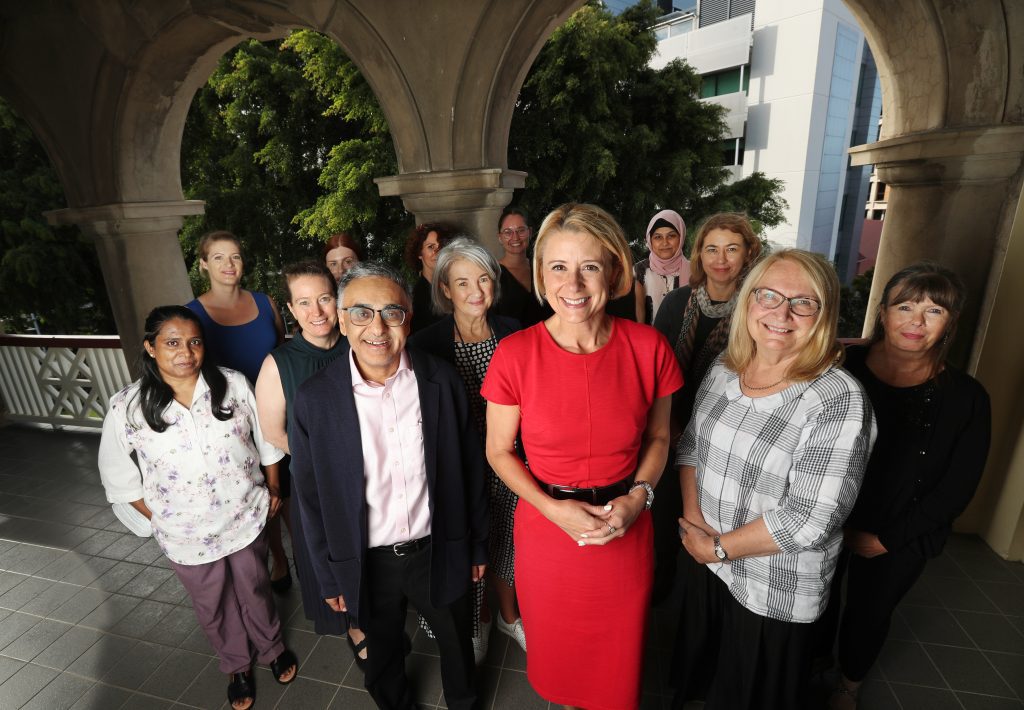 The CRE was lucky to receive a visit from Senator Kristina Keneally who is a great supporter and advocate for the work of the Centre.
The Senator received the latest updates from CRE Director Professor Vicki Flenady and Mater Research-MRI Director Professor Maher Gandhi on the current and future projects and directions for the CRE.
Senator Keneally spoke passionately about Stillbirth and shared coffee and cakes with our team and her staff.
Upcoming events and conferences
The PSANZ 2022 Congress is fast approaching. It is being held from 15–18 May in Adelaide.
The Stillbirth CRE will also be co-hosting a pre-congress half-day workshop on Friday 13 May with APBPA, The Australian Preterm Birth Prevention Alliance and the Interdisciplinary Maternal Perinatal Australasian Collaborative Trials (IMPACT) Network.
More details on the PSANZ congress is here.
More information on the CRE/APBPA pre-PSANZ program is here.
Close the Gap Day
Close the Gap Day was held on 17 March this year, and we asked the CRE's first Aboriginal and Torres Strait Islander Fellowship recipient Skye Stewart to share some of her thoughts on how the CRE is taking measures on how we can help close the health gap.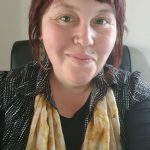 Skye Stewart is a proud Wergaia and Wemba Wemba woman from Mallee Victoria, a beautiful Country of red dirt and stark starry skies. Skye is a mother, artist, midwife and just to throw something else in the mix, she is also a student hot air balloon pilot.
Skye Stewart joined the research coordinating team on the Stillbirth CRE in October last year and was also the recipient of the first Aboriginal and Torres Strait Islander Fellowship.
Skye says she has a cultural role and responsibility to do what we can to support Aboriginal mothers and their babies be safe, alive and well together.
Skye is involved in many research projects, including her own, where improving health outcomes and providing culturally safe and appropriate care for Aboriginal and Torres Strait Islanders families is core. Her focus is on safer pregnancy, stillbirth prevention and bereavement care.
"We know that Aboriginal mothers are more likely to have a stillbirth than non- Aboriginal mothers in Australia. In rural and remote areas, this gap extends further."
"We know that Aboriginal people carry intergenerational wisdom and resilience. Having research that is co-designed by Aboriginal people for Aboriginal people is the way that we will see health outcomes change for the better."
New staff update
Ms Lina Jalloub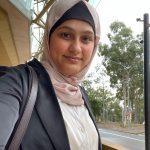 Lina joins the CRE as a Research Assistant within the Equity and Diversity Stream.
Since graduating with a Bachelor of Health Science and a Bachelor of Nutrition and Dietetics from Griffith University, Lina has been working as a dietitian across the Gold Coast and with Brisbane's diverse communities. While covering several research assistant positions, Lina has developed a keen interest in working with multicultural communities, specifically managing comorbidities and health related issues within this population.
Mr Elias Roro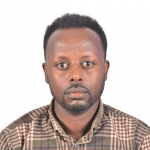 Elias joins us as a PhD student at the Mater Research Institute, Faculty of Medicine at the University of Queensland, Australia.
An environmental health professional by training, Elias received a Bachelor of Science with a Distinction in 2007 from Haramaya University, and received a Masters in Public Health/General Public Health in 2013 from Addis Ababa University.
His PhD project title is - Evaluation of Maternal and Perinatal mortality; prevalence, determinants and causes in Oromia region, Ethiopia: Opportunities and challenges of Maternal Perinatal Death surveillance and Response (MPDSR) implementation progress in Ethiopia.
This study will evaluate the MPDRS program, with a specific focus on identifying the main barriers and enablers for accessing and utilization maternity services. The effectiveness of the MPDRS implementation and its impact in terms of identification, notification, analysis, determination of causes, and potential to prevent maternal and perinatal deaths will be evaluated by comparing pre and post-implementation data.
Dr Tahmina Begum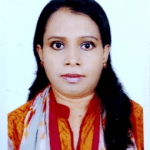 Tahmina joins us as a Senior Research Assistant with the Safer Baby Bundle Team.
Tahmina holds an MBBS with a master's degree in public health from Bangladesh and a PhD from The University of Queensland. Her doctoral research project was on caesarean section birth and its impact on maternal and offspring health in Australia.
Prior to completing her PhD, Tahmina had fourteen years of experience in obstetric patient management and the implementation of research in maternal and child health care in Bangladesh. Her analytical skill lie in meta-analysis, group-based trajectory modelling and longitudinal data analysis. Her key achievements are in the public health research fields and she has authored 14 peer reviewed publications, and received research grants as principal investigator from Measure Evaluation USA and the Fred Hollow Foundation, Bangladesh.
She has presented her research findings to several international conferences related to maternal and health system research, and also presented as a plenary speaker in the fifth Heath System Research Symposium in Liverpool, UK, in 2018.
Tahmina has a special interest in qualitative research exploring client and provider perception of diseases; and how to design appropriate study interventions addressing community needs. Research to policy communication is her ultimate focus for which she served as a technical expert for national advisory committees of Bangladesh for the Prevention of Caesarean Section, Averting Maternal Death, and the Quality Improvement Committee.
Ashley Pade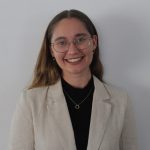 Ashley joins us as a Research Assistant within the Safer Baby Bundle Team.
Ashley Pade completed a Bachelor of Biomedical Science with Griffith University in 2019. She went on to complete a Master of Global Public Health at the same institution, finishing in 2021. Ashley has recently joined the Centre of Research Excellence team as a Research Assistant for the Safer Baby Bundle and for Project Engage, driven by her passion for the improvement of women and children's health.
CRE babies
Our best wishes go to Dr Harriet Lawford who has headed off on maternity leave to have bub number two.
Congratulations to Megan Weller who gave birth to a baby girl in February. Welcome to the world Ruthie Ann.