The Stillbirth CRE wishes you a safe and happy holiday season.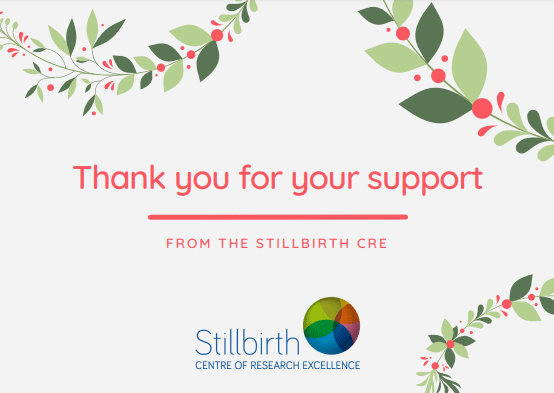 Our thoughts are with those parents who are grieving the death of their baby, which can be especially difficult at this time of the year. If you and your family need support, please visit these parent support organisations: Red Nose Australia, Sands, Bears of Hope and Stillbirth Foundation Australia.
The CRE National Forum and ISA-ISPID Virtual Conference 2021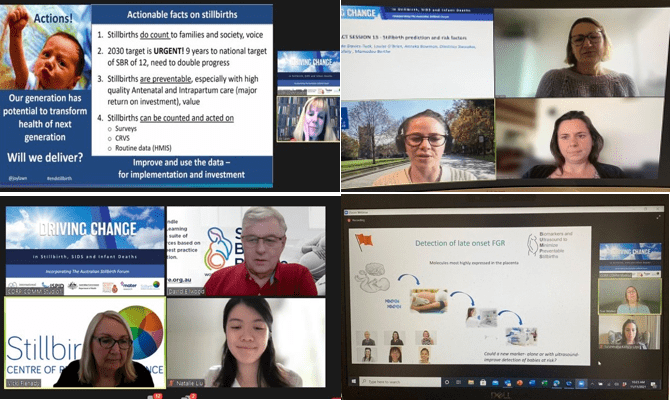 The ISA-ISPID Conference was held this year over three days in November, and for the first time encompassed the CRE National Forum with the theme Driving Change.
Though the conference pivoted from its intended face-to-face format to a virtual event, the energy and commitment generated by both presenters and delegates created an atmosphere of committed joint purpose and made the conference a success.
The CRE National Forum opened the event and was well attended, with 223 people registered from 15 countries. Of those, 10 bereaved parents and family members dignified the event, reminding us of our mission and cementing our resolve to continue working to improve rates of stillbirth and neonatal death.
The CRE was delighted to have the Honourable Greg Hunt open the Forum, and to have the Department of Health's Chief Nursing and Midwifery Officer Alison McMillan deliver the keynote speech. Long-time friend and advocate of the CRE, Senator Kristina Keneally again showed her support for this life-changing work.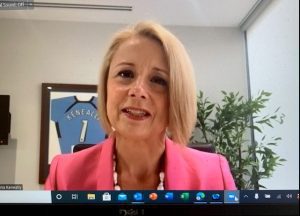 The two days of ISA-ISPID drew 329 delegates from 31 countries and showcased research from global leaders in their fields across a program that delivered exciting insights, the latest research and a palpable drive to work toward stillbirth prevention and improvement of bereavement care worldwide.
For those who attended the conference, you are able to watch the recordings using your log-in details here. Recordings will be available until February 2022.
Many thanks go to the ISA-ISPID Organising Committee for their wonderful work in delivering an engaging and insightful event – Neelam Aggarwal, Lynsay Allan, Robert Darnall, Paula Dillon, David Ellwood, Vicki Flenady, Glenn Gardener, Katie Gold, Adrienne Gordon, Fern Hauck, Rosemary Horne, Caroline Homer, Barb Himes, Keren Ludski, Betty McEntire, Rachel Moon, Craig Pennell, Vanessa Postle, Carrie K. Shapiro-Mendoza, Dimitrios Siassakos, Claire Storey, John Thompson, and Jeanine Young.
The theme of #PetsOfISA-ISPID emerged on social media as the furry registrants joined in the Twitter conversations.
Guiding Conversations
Guiding Conversations with your health care team when your baby dies (Parent Guide) is almost complete. The information guide for parents is now available for pre-order from Stillbirth Foundation Australia and the online version will be available soon.
Stillbirth Foundation Australia and the Stillbirth CRE worked in partnership to develop the Parent Guide. It is based on the Clinical Practice Guideline for Respectful and Supportive Perinatal Bereavement Care. Developed by the Perinatal Society of Australia and New Zealand and the Stillbirth CRE, this is the most current and comprehensive guideline to assist health care professionals in providing the best possible care for parents when their baby dies or is expected to die.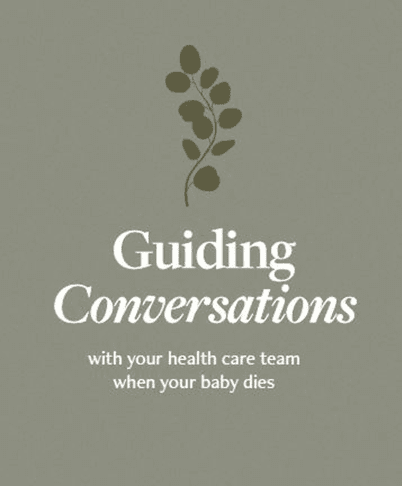 Guiding conversations with your health care team when your baby dies - the parent version of the Clinical Practice Guideline - was developed in consultation with parents, clinicians, parent support groups and others who share our vision of best care following the death of a baby.
The project was funded by Stillbirth Foundation Australia with design and distribution funded by Sydney2CAMberra.
For more information please contact stillbirthcre@mater.uq.edu.au
Safer Baby Bundle's Northern Territory launch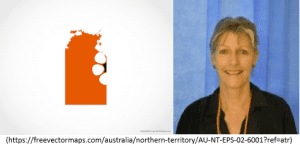 From our Top End correspondent Associate Professor Belinda Jennings.
The Safer Baby Bundle education session was held in the Northern Territory on Friday 26th November. Unfortunately, due to COVID-19 conditions, the face-to-face training was restricted to a virtual platform, however this was not detrimental to participation.
A total of 38 participants attended. The session was interactive with in-session polls highlighting the knowledge of maternity care providers, with over three-quarters of attendees indicating that they currently discuss side sleeping with women in their care. Areas of future focus were identified, with 71 per cent of attendees reporting that they currently do not have a checklist for assessing FGR risk factors at every antenatal visit.
Attendees came from across the Northern Territory – including from East Arnhem, Big Rivers (Katherine), Top End (Darwin) and the Central Australia regions. Many providers (Department of Health and Aboriginal Community Controlled Health Organisations) were represented, covering all disciplines of maternity care.
The Q&A gave presenters and participants an opportunity to note the NT context in more detail and explore some of the challenges that are inherent in the NT (for example smoking cessation).
Future plans will see an NT Safer Baby Bundle implementation workshop in early 2022.
Thank you very much to David Ellwood, Vicki Flenady, Christine Andrews and Natasha Meredith for being flexible during the run into this session. We all look forward to a face-to-face meet in 2022 (COVID-19 pending).
Living with Loss update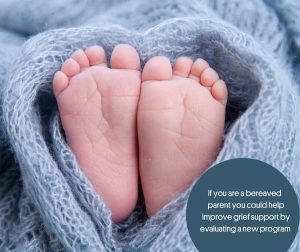 The Stillbirth CRE is currently coordinating a research study to evaluate a new online support program for parents called 'Living with Loss'. The Living with Loss program covers a broad range of topics and includes evidence-based strategies to help navigate grief in the short and longer-term. This new online program was co-designed by bereaved parents and healthcare professionals and aims to provide another option of support for parents.
The Living with Loss research team invites parents who have experienced stillbirth or the death of their newborn baby in the past two years to participate in this research study. We are also looking for health care providers to join us and share this research study with parents who have experienced stillbirth or newborn loss.
To find out more, or to register for the program, please visit Living with Loss.
The Living with Loss research project has released a summary of their findings to date:
Participants and demographics:
22 weeks of recruitment
58 registrations, with 56 participants included and randomised to a group

2 participants are still at the onboarding stage
8 parents did not meet study inclusion criteria at registration (e.g. baby died more than two years ago)
8 withdrawals (made up of 5 from the primary group, 1 from the control group and 2 never completed onboarding)

20 active participants in primary group (access to program straight away)
28 participants in control group (usual care while waiting to receive access to program)
What recruitment looks like so far…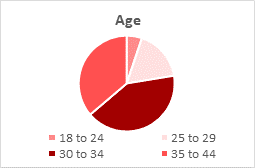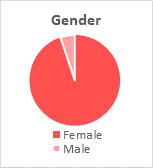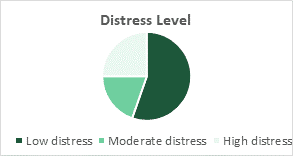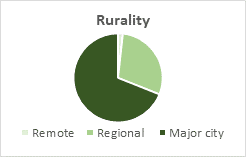 If you would like to find out more, please email livingwithloss@mater.uq.edu.au.
Please continue to publicise the study through your social media channels and newsletters to help us reach our target of 150 participants. By using the QR code below you will be directed to the Living with Loss registration page.
Updated COVID-19 and pregnancy information for clinicians on website
The Stillbirth CRE has updated their recommendations on the latest COVID-19 information for pregnant women.
Pregnant women have a higher risk of severe illness from COVID-19 compared to non-pregnant women, and their babies also have a higher risk of stillbirth and being born prematurely. Pregnant women are a priority group for COVID-19 vaccination and should be routinely offered vaccination with the Pfizer or Moderna vaccines at any stage of pregnancy. These vaccines are safe for pregnant women and they reduce the risks for women and their babies.'
A list of reliable website information is available on the CRE website here.
Study launched
Poliana Medeiros has launched her research project – Neonatal near-miss audits to reduce perinatal mortality and morbidity.
Poli is calling for health workers and researchers in the perinatal field to take part in her research project to help in understanding the neonatal near-miss cohort.
Details, information and survey are here.
Recruiting now
Research Officer
A position is available for a two-year postdoctoral Research Officer – Indigenous Health, for a person identifying as Aboriginal and/or Torres Strait Islander. The role is available to view via Seek here.
Research Assistant
Mater Research is searching for a full-time Research Assistant to join our NHMRC Centre of Research Excellence in Stillbirth (Stillbirth CRE) at our Aubigny campus, South Brisbane. Details and application process via Seek here.
Congratulations
Congratulations go to Dr Aleena Wojcieszek for the (COVID-19-delayed) University of Queensland 2019 Dean's Award for Outstanding Higher Degree by Research Theses Award.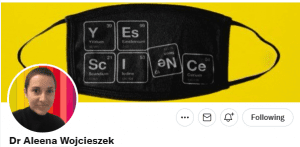 UQ's Dean, Graduate School, Professor Helen Klaebe said:
"Your examiners have nominated you for this award as they have considered your thesis to be a substantial contribution to the field of research.

Fewer than 10 per cent of PhD and MPhil graduates are recognised this way each year."
Congratulations again from the Stillbirth CRE. Read more about Aleena on her website here.
CRE in the news
'Safer Baby – working together to reduce stillbirth'. Parenting website Bub Hub has been given a new lease of life with Mater newly partnering with the website to provide maternity and paediatric expertise to its national audience. Read about the Safer Baby initiative on Bub Hub.
'Experts say simple steps have helped Victoria's stillbirth rate fall for the first time in 20 years'.
ABC News online; interviews with Professor Vicki Flenady and Senator Kristine Keneally. Read the article here.
'Extra stillbirth support for families'. St George and Sutherland Shire Leader, interview with Stillbirth Foundation Australia's Leigh Brezler. Read article here.
'Curtin Uni leads "first large-scale examination" to tackle stillbirth in Aboriginal families'. Nursing Review (subscription needed). Interview with Associate Professor Carrington Shepherd. Read here.
'Stillbirth rates rose in Melbourne's COVID-19 lockdown, despite dropping overall in past three years'. ABC News online. Safer Care Victoria attributes overall drop in numbers to Safer baby Bundle initiative. Read here.